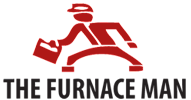 CA C-20 License #721597
2321 Palm Avenue, Suite B
San Mateo, CA 94403
(650) 341-0926
(415) 333-4328
(650) 365-3030
Like our service? Let us know!
Find us on Facebook and Yelp!
Questions about our website or our company? Contact us via email or call us at (650) 341-0926 or (415) 333-4328.

The Furnace Man is a family-owned and operated business that has serviced the Bay Area's furnace and air conditioning needs since 1960. We cover the Peninsula from San Francisco to San Jose. The owner, Randi Talistu, is dedicated to running an honest business that puts the customer first.
We have free estimates for installations and offer a senior discount to our customers for their yearly furnace maintenance.
Contact us today for all of your furnace and air conditioning needs!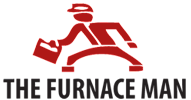 Serving the Bay Area Peninsula since 1960